Lightcreations
Manufacturer of starry skies and specialist in LED lighting
LIGHTcreations, located in Apeldoorn, is a specialist in advice on and delivery of LED products. For any thinkable use of LED lighting you will find a solution with us. We know that each product is unique and we listen to the desires of our customers. Together we will find one or more designs to improve the lighting and atmosphere of your room.
Besides LED lighting we also manufacture LED starry skies. For Claridge in Brussels LIGHTcreations and its partner had the privilege of delivering a starry ceiling with a surface of over 200 m2.
Those who would like to create an even more spectacular experience, could choose for an RGB LED starry sky with remote control via a tablet or smartphone. With simply one button you could easily determine the colour, dim lights or choose a particular program.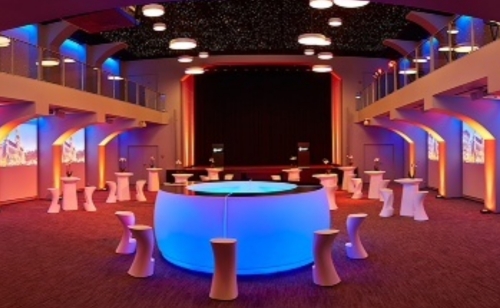 LED lighting has several advantages compared to traditional lighting. The lifespan is longer, LED products are sustainable, use less energy and the possibilities are limitless. More and more often companies want to know if their current fittings could be replaced by LED panels. These panels are available in several forms and sizes and provide a beautiful, solid light.
Our collection of Astro LED Photo panels provide a calm atmosphere in the room. At the Ikazia Hospital in Rotterdam, LIGHTcreations delivered 40 Astro LED Photo panels divided over 10 spaces, including children's rooms and a medical office. The result is breathtaking and the children would have loved to take the blue skies home with them. This makes us happy too!
This is just a handful of examples of our products. Become inspired by our website and have a look at the possibilities!
We know that each project is unique. Have you not been able to find what you were looking for or do you have any questions regarding our products or services? Don't hesitate to contact us. We are more than happy to offer support.
Enjoy our website!
Team LIGHTcreations
Below you will find images of projects where the products of LIGHTcreations are installed. If you would like to experience more inspiration, please click here.
Van der Valk LED strip
ron
2016-09-07T19:05:55+02:00